South Charlotte Area Flooring Contractor
Call us today at (704) 931-5822!
Floor Coverings International is the leading in-home design floor covering experts in the Charlotte area. If you are looking to beautify or improve your Charlotte area home or business, you've come to the right place!
Floor Coverings International provides FREE In-home estimates and professional flooring services to residents in the Charlotte area.
• Hardwood Flooring
• Tile Flooring/showers/walls and backsplashes
• Carpeting
• Laminate Flooring
• Vinyl Flooring
• Eco-Friendly flooring including bamboo
Why call us for a free estimate?
Design Consultation:
Our design associate will come to your home and provide you with guidance in picking out the perfect floor for your taste.
Convenience:
We come to you, when you are ready to see us!
Competitive Pricing:
We work with all the major manufacturers and provide great mill-direct pricing.
Call us today at 704-931-5822 to schedule your free in-home estimate!
Special Offer
$200 off your next flooring project
min. $2000 project size
Why Choose Floor Coverings International of South Charlotte as your Flooring Professional?

Free Flooring Estimates

We Offer Financing Options to Help You Complete Your Project

We are Fully Insured for Your Protection

We are Properly Licensed in Order to Perform Flooring Work

Customer Satisfaction Is Our Top Priority

Fast, Friendly Service

Locally Owned Franchise

Quality Workmanship
Customer Testimonials
I loved the convenience of the selection process, the quality of service and the speed of the work. Awesome job!
Recent People With Flooring Needs:
We would like to replace one room in the house with hard wood floors (currently carpeted). This house was built in 1988 and I believe the room was initially used as a formal living room. However we will be turning it into an office. I can get you dimensions later. The rest of the floor is hard woods, so we would like to match, but we did not put them in so I don't know much about them (they are neither a dark (cocoa) color or the light color). I would say they are in between, but closer to light, and have a red tint. The room is a box so there are no odd angles, the only thing to fit around would be the molding and doorway openings. Thanks!

Jamie L
I have 730 sf of space with standard residential carpet (installed July 2016)that I'd like to replace with vinyl planks due to ownership of dogs. Please provide quotes with materials and installation please.

Jessica S
Our Location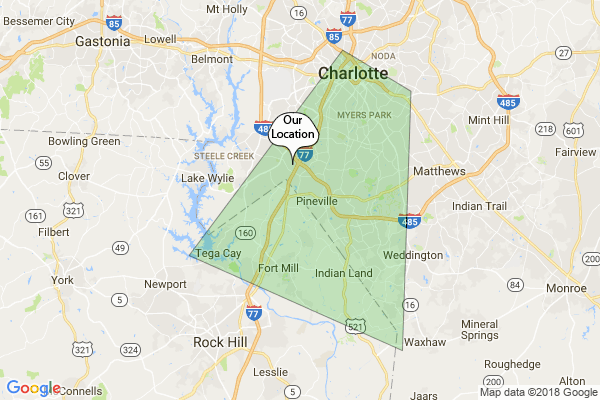 Floor Coverings International of South Charlotte
1327 Wood Branch Dr
Suite A
Charlotte, North Carolina, USA 28273